Yarlington St Marys, nr Bruton Somerset.
This project at Yarlington church in Somerset involved the removal of cementitious pointing from a 11th-century church tower (with later 14th-century additions) and replacement pointing in a carefully chosen hot mix lime mortar. Stone repair was also carried out to the parapet and replacement work to pinnacles, and merlons.
Repairs to roof and parapets.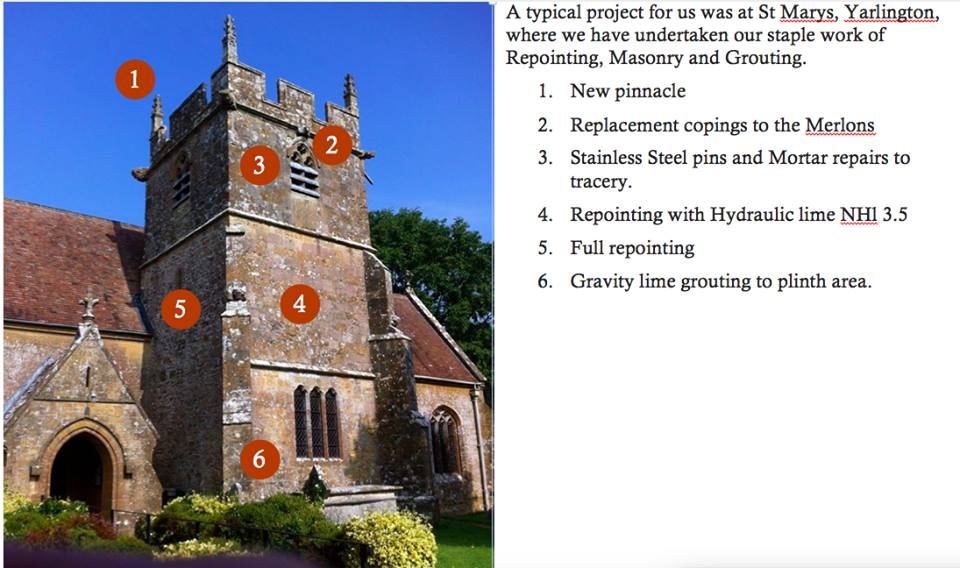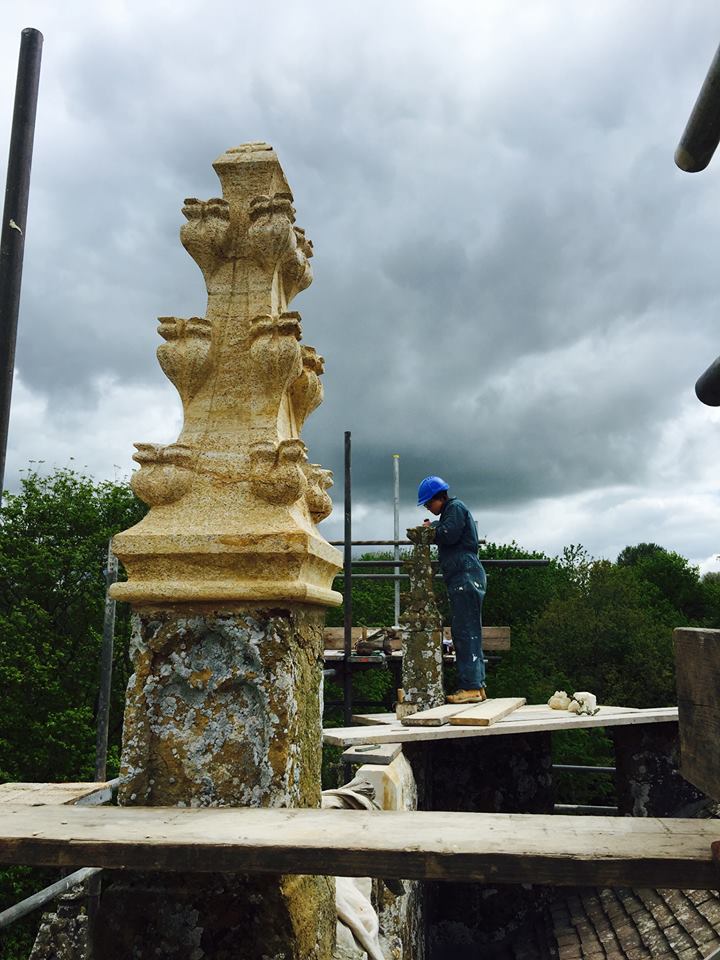 New Pinnacle in position.
Tower repointed in hot lime mix. Damp walls repaired.