About us

Our directors, Andrew Ziminski and Andrew Sharland, met in the early 1990s whilst attending the Postgraduate Stone Conservation course at Weymouth College, Dorset.
Andrew Ziminski had begun his training in the late 1980's at the Weald and Downland Museum, on the reconstruction of the early C17th Reigate house.
Both went on to gain further training on the conservation of the tower and spire of Salisbury Cathedral before establishing Minerva.
We are lucky to have a great team, with fine conservation work undertaken by Nell Pickering assisted by Michael Poulson and Sharra Oram and Peter Yorke.
Clare Venables RVM is our Historic plasterwork specialist.
Below, An early project for the Directors on the Market Cross, Devizes.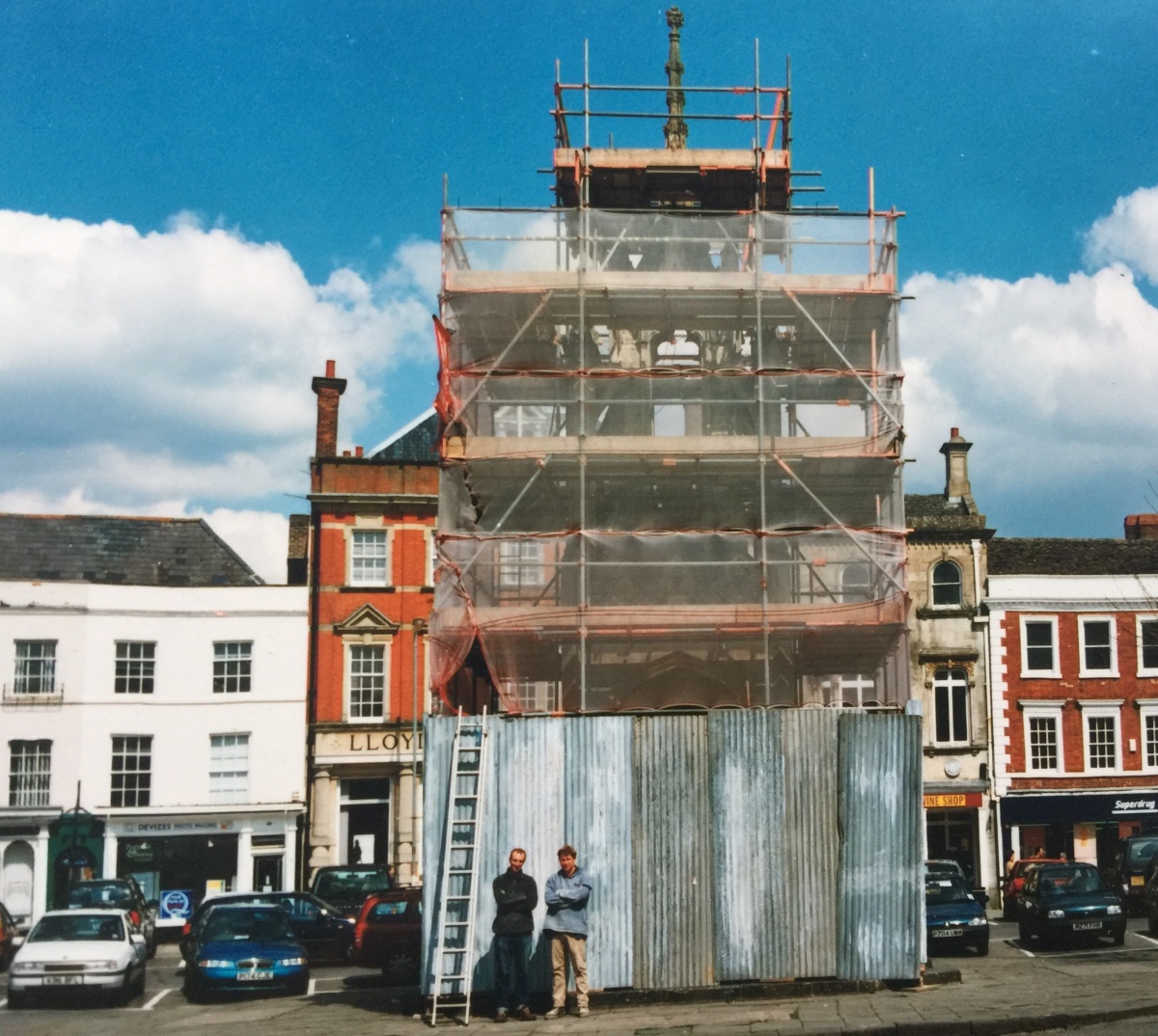 Andrew Ziminski is a Fellow of the Society of Antiquaries founded in 1717 and also a William Morris Craft Fellow awarded by the Society for the Protection of Ancient Buildings. This advanced training scheme, designed originally to train future Clerks of Works, gave Andrew a unique insight into the most sympathetic repair techniques to historic buildings and best practice in the field.
In April 2019 John Murrays - established in 1768 and publisher of Darwin, Jane Austen and Lord Byron will add Andrew Ziminski to their list with his first book, provisionally titled 'THE STONEMASON.'
Minerva usually works in the area known as Wessex in the UK, but undertakes church monument conservation work throughout the UK and abroad.
Minerva Stone Conservation has worked as the principal contractor on a large number of projects, including:
Conservation of 15th century fan vaulting, the Abbey Church of St Mary, Sherborne, Dorset
Work to restore the Cascade and Serpentine Lake at Prior Park Landscape Garden in Bath, for the National Trust.
Restoration of the tomb of Sir Thomas Gainsborough, Kew.
Conservation of roman sculpture within the Roman Baths, Bath.
Recording and rebuilding of many sections of the medieval Malmesbury town defences and packhorse bridges.
Lottery-funded masonry works to the Kennet and Avon Canal at Bath.
Work for English Heritage-funded projects such as at Muchelney Abbey, a Preaching Cross at Wick St Lawrence, Somerset and St Stephen's Church, Lansdown, Bath.
Work on many redundant churches for the Churches Conservation Trust.
Conservation of thirty

18th

century chest tombs in the churchyard of West Lavington, Wiltshire.
Extensive repairs to the medieval pack horse and town bridges in Bradford on Avon for Wiltshire County Council.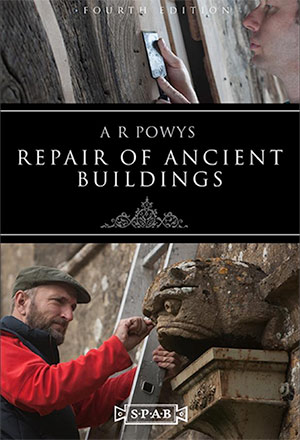 It is a privilege to
feature on the cover of the reissued Repair of Ancient Buildings written by AR Powys in 1929. This invaluable work is available from the Society for the Protection of Ancient Buildings bookshop.




TRAINING

We annually host SPAB Fellows and Scholars (craftspeople and architects respectively).
We deliver the stone conservation package to the SPAB Repair course.

We are also happy to speak to the public and other interested parties about our work at such events as Architectural Heritage Days at the National Trust's properties at Kingston Lacy, Corfe Castle and Tyntesfield house near Bristol. This has included demonstrating plastering on lath and masonry skills such as letter cutting and architectural stone carving.

We are well used to sharing our knowledge about the conservation of historic buildings and specifically the techniques we employ and materials we use which are crucial for maintaining the happy equilibrium of an old building.









"I have greatly appreciated the expertise of you and your colleagues as we worked through the unexpected complications of this year's work. It is always a pleasure to work with people who make their own craftsman contributions rather than just doing what was originally specified".
Sherborne Abbey PCC

"very impressed with the expertise of your staff and the method and execution of the works"
Aspire Defence Manager, for works to the Royal Artillery officers mess