St Margaret of Antioch, Leigh Delamere, Wiltshire.
These 2 church monuments were conserved by us at Leigh Delamere church in Wiltshire.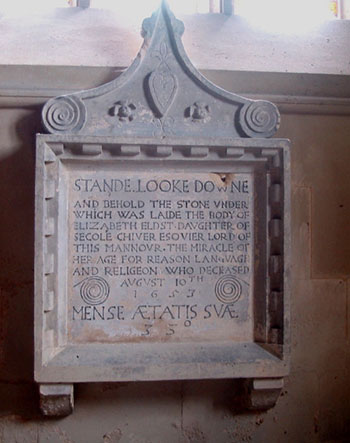 The image on the right shows the remarkable fifteenth century rood, that was hidden for many years under the pews. It was recovered, conserved and fixed on a new position by the chancel.
The word rood is derived from the Saxon word rood or rode, meaning "cross". The rood screen is so called because it was surmounted by the Rood itself, a large figure of the crucified Christ, Commonly, to either side of the Rood, there stood supporting statues of saints, normally Mary and St John. At St Margarets the screen has disappeared but this valuable object gives us a glimpse as to the quality of what was once there. The limestone rood was highly decorated, so after it was recorded and gently cleaned the polychrome decorative scheme was conserved. The rood was then placed in a specially made lead case to protect it from any water ingress and fixed into position.
James Thomson the architect (who had designed nearby Grittleton House for Joseph Neeld) rebuilt this church in 1846, reproducing those parts of the previous mediaeval church that took his fancy, such as the splendid bell-cote which can now be seen at Sevington School one mile to the west. The rest is impressively dramatic. The Gothic gloom of the chancel, with its extravagant reredos, carved and decorated in many colours, contrasts with the tremendous colours of the great west window by Wilmshurst.
The delightful 17th century provincial monument to Elizabeth Escovier was conserved at the same time, The monument, after recording was removed from the wall where it was being damaged by corroding iron cramps, these were removed and after poulticing to remove any soluble salts, the lettering inscription was re coloured and the monument refixed back into position on a lead damp proof membrane.