Apr 1, 2017
It's been our pleasure to have spent the past couple of years working on and off on the old Zion Chapel in the middle of our home town of Frome. It has been converted successfully into the new Hubnub community centre, by Ed and Io - (the most perfect clients imaginable).
Our Frome based team of Samantha, Nell, Mike, Bryony, Orion, Seth and Peter all enjoyed the change of a walk into work.
The work comprised two parts.
1.The outer facade was coming apart due to water ingress, so after unpicking and extensive stone replacement it now has a bright future.

2. Internally we replaced many failed areas with new haired lime plaster, conserved the fine ceiling and redecorated traditionally.
The biggest challenge was to save the vaulted ceiling above the organ. Inserting stainless steel fixings from beneath into the ceiling joists was the only option. We disguised the fixings with a gilded decoration of stars - which everyone loves and has added to the success of the conversion to the galleried interior.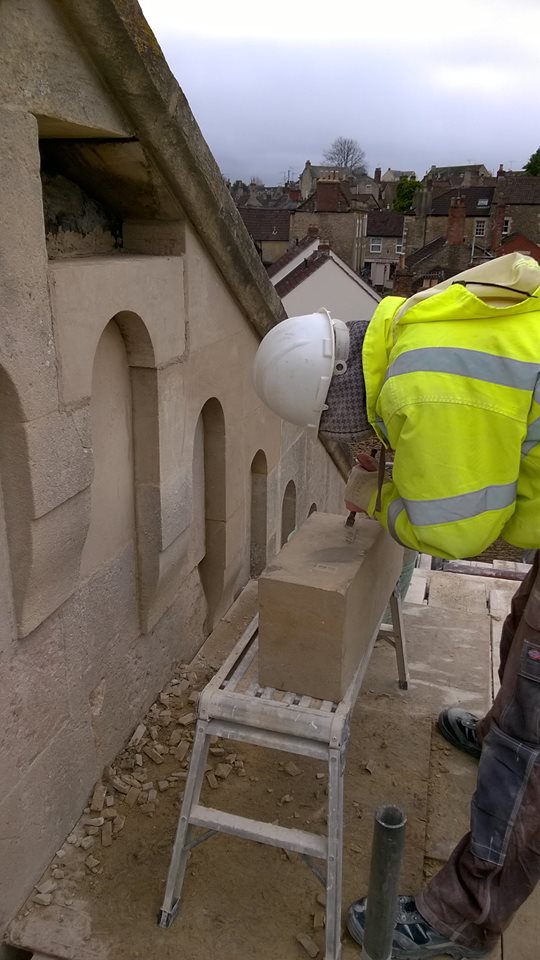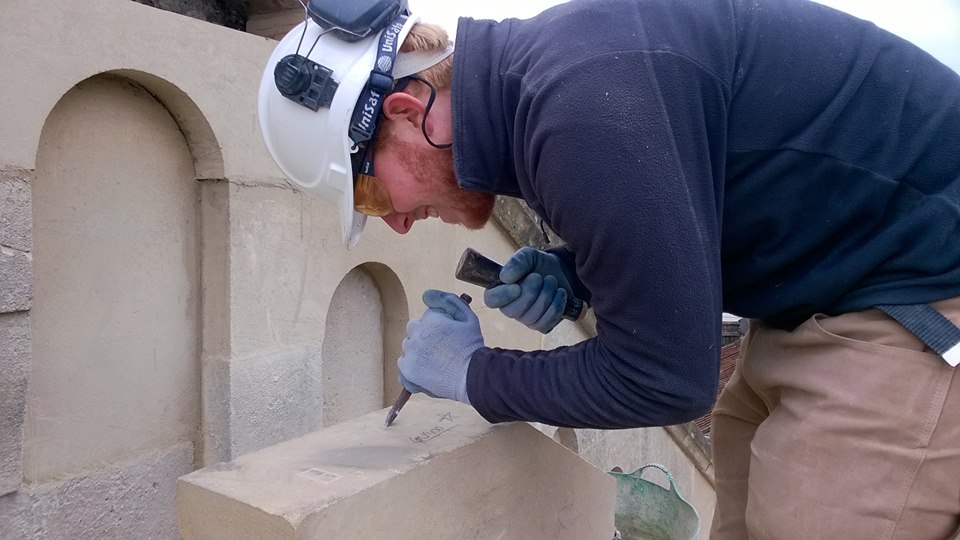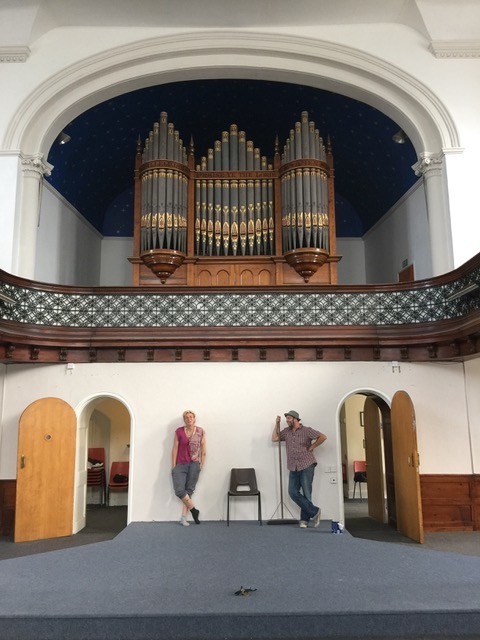 Bryony and Mike after Ceiling works completed. Nell, leading our team.
(Below) view of the Hubnub from the Lamb and Fountain.