May 30, 2019
It's been a busy few months at Minerva with the usual mix of repairs to abbey ruins, church towers and bridges, we are particularly looking forward to the upcoming project of conserving the medieval market cross at Castle Coombe and its protective roof structure (below, left).
NEWS. We are all excited that SPAB Fellow, the stonemason and conservator Samantha Peacock has returned to Minerva after a while working as a glass conservator at Holywell Glass in Wells. Sam will be running our site based projects on a day to day basis.
Andrew Ziminski has been appointed by the Right Reverend Nicholas Holtam - Bishop of Salisbury, as consultant to the Salisbury Diocesan Advisory Committee for the conservation of stonework and monuments.
As well as our usual lecture at the SPAB Spring repair course we have been busy giving other talks and demonstrations, such as at the SPAB's Old house show at the Old Royal Naval College, Greenwich as well as at St Pauls Cathedral during London Craft Week as a warm up to the release of our Book in March 2020.
WORK. Shepton Montague PCC are really pleased with the results of our tower conservation project near Bruton, Somerset. We used Pozzolana gauged lime putty mortars through the cold snap without failures. The red stonework was badly fractured after the result of a fire in 1964, and repaired with colour matched mortars created brilliantly by Nell Pickering. This job also had a new roof covering and lightning conductor.
Jeremy - the churchwarden wrote that "The attention to the detail of stone repair and selection of the right mortar; colour and consistency is truly inspiring. All the crew I have met are keen and enthusiastic about the job they are doing".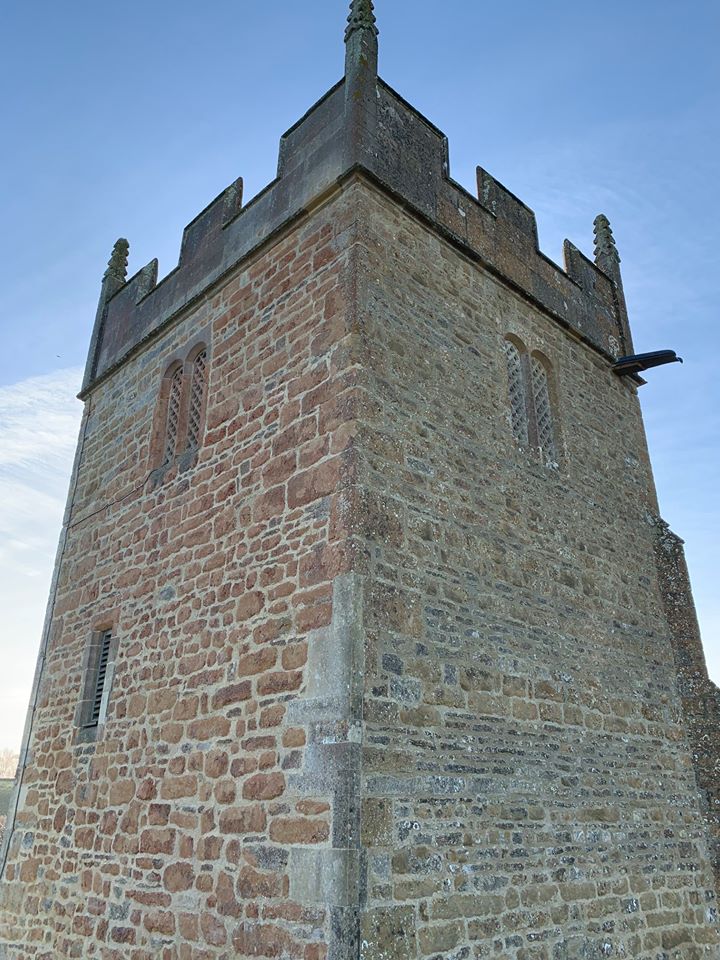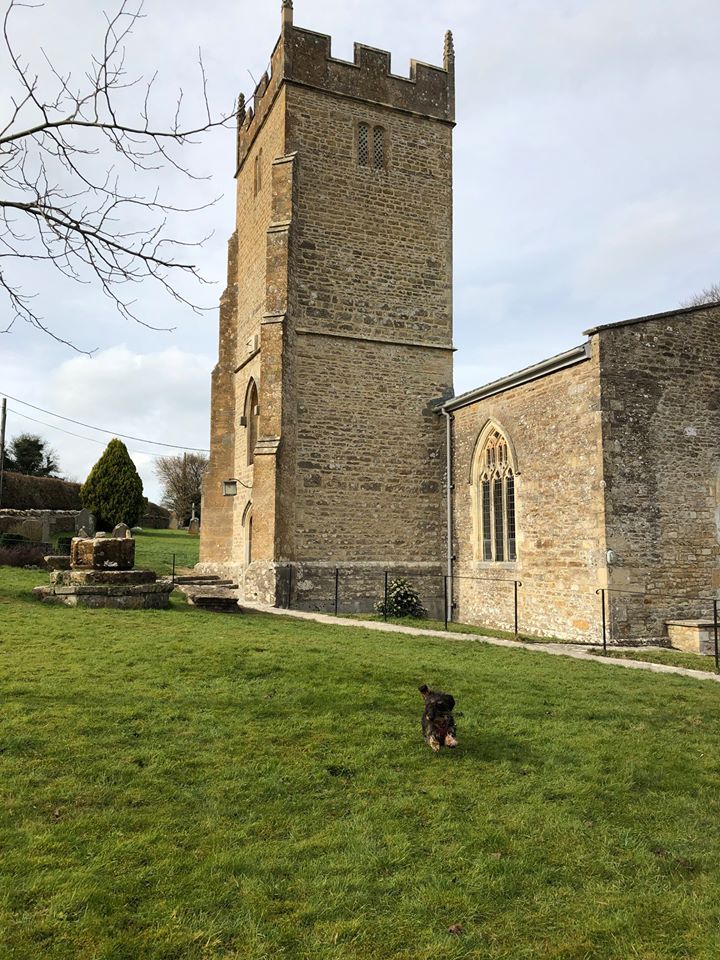 This Spring we finished works conserving the perilous Romanesque ruins of Bindon Abbey, near Wareham, Dorset - an 'at risk' site. Here, we grouted, tile repaired, repointed and rebuilt - after recording - much of the high parts of the freestanding ruin of the West Front. We then introduced a new turf caping to protect the core.

Below - Sharra training the estate staff in the principles of building conservation, here they are learning about turf capping.